November Volunteer Spotlight: Olivia Cesnik
Each month we are putting the spotlight on a volunteer that has gone above and beyond in dedicating their time to JAEI!
Author: Haley Yordanoff
Community Involvement
Published: Tuesday, 31 Oct 2023
---
Sharing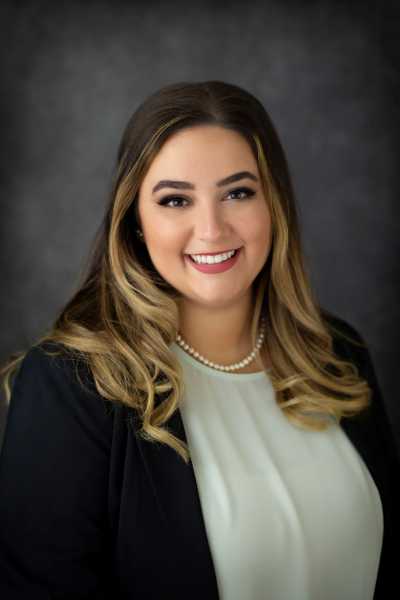 Image caption: Olivia Cesnik
Tell us a little bit about yourself
I am 29 and I am a Cash Management Specialist at F&M Bank. I help our business clients with their operational finances and cash flow. I have recently picked up gardening and canning my own food and spend lots of my time trying new recipes!
Tell us a little bit about your family
My partner, Austin, works for Evergreen Packaging here in town as a machinist, but has a carpentry background by trade. We enjoy crafting woodworking projects on the weekends together and making gifts for family and friends. We have 3 pets: Owen, our 6 year old lab x dachshund cross (yes, he's short and long) with one up ear and one down ear; Pants, our 3 year old tabby cat we rescued from a horse farm who is our resident hunter; and Cheeks, our 3 year old Russian Blue cat we rescued from the Humane Society who is our resident cuddle bug.
What is your favorite ice cream flavor?
Chocolate chip cookie dough
What is your dream vacation destination?
I don't think I can pick one! I've always wanted to go to Rome, but Greece and Scotland have both recently caught my eye!
What is your favorite sports team?
Mississippi State Bulldogs football!
What is your favorite board game?
Our family loves to play the Phase10 card game! It takes a while, but it's a great time to sit down and bond.
What is your favorite book?
All Creatures Great and Small has been a long time favorite, but recently I have enjoyed Do No Harm by Dr. Henry Marsh.
What is your favorite movie or TV show?
New Girl is my favorite comfort show.
In what ways do you volunteer with Junior Achievement?
I have classroom and Career Inspire experience! I was the 2022-2023 school year Rookie of the Year for JA Eastern Iowa where I taught 4 different classes in both middle and elementary school. This year is my third year helping our at Career Inspire. The first year, F&M had a booth with a Kahoots game talking about Personal Branding. The last two years, I have assisted students in visiting booths and moving through the sections.
Do you have a favorite JA Program?
I really enjoy teaching middle schoolers, specifically 8th graders. In 8th grade, we start talking about credit and credit scores and insurance and taxes. These are all topics that are very important and learning about them early and often helps kids make smarter decisions. The program is a bit "lecture heavy", but I have always run it as more of a conversation with the students. Sometimes we get off the specific topic at hand and dive deeper into certain areas, but doing so allows the kids to ask their questions in a very low-risk environment where they are comfortable.
Why is it important to you to volunteer with JA?
It's no secret that many of the traditional classes and substance in school, especially around personal finance and work readiness, has been cut from curriculums to make space for other programs. I am happy to jump on any chance we have to teach kids about the opportunities available to them and about the expectations that adult life will inevitably throw at them. Preparing kids for their future, even if it is just a brief overview, is a start in the right direction.
What have you learned about yourself and/or about others through volunteering with JA?
I have learned that teaching is something that really fills my cup and that, even though finance and work readiness might not be glamorous topics, it is something I am well versed in and enjoy sharing in an accessible way to others.
Tell us about a time that was especially meaningful for you as a volunteer with JA.
The 3rd class I ever taught was an 8th grade class that immediately started chanting "JA lady day" when I hit the door. It felt great to know that the kids enjoy learning about new topics and looked forward to sessions each week.
What has been the biggest surprise about volunteering with JA?
I am surprised at how incredibly diverse and interactive Career Inspire has been. The area businesses that participate really go all out and bring some really cool exhibits and equipment to show the kids. I am always surprised to see the extent of all the exhibits!
If you could encourage someone else to volunteer with JA what would you say?
Just jump in to a classroom! The prep work is pretty short and most kids are happy to get engaged, especially if you have a few dumdum suckers in your pocket! It's a great way to get out of the office and freshen up your presentation and extemporaneous speaking skills.
Anything else you want to share about volunteering with JA?
I have truly enjoyed working with JA and the students at each school. There is a huge need for this program and there is a whole body of students that are willing and eager to learn.
We use cookies to provide you a personalized experience. How we do this is by analyzing user behavior on our site and sharing data with our advertising and analytics partners. You consent to our cookie policy if you continue to use this website.